Yiwu Market Profile, China wholesale market, China comodity city, China international trade city.
Share
From

Yiwu Government
publisher

Riona Lee
Issue Time

2016-08-29
Summary
CHINA AGENT, BUYING AGENT, SOURCING AGENT, PURCHASING AGENT, YIWU AGENT, YIWU MARKET, CHINA WHOLESALE MARKET, CHINA COMMODITY MARKET, BUY FROM CHINA, TRADE AGENT, EXPORT AGENT, SHIPPING AGENT, CHINA DIRECTORY, CHINA COMODITY CITY, CHINA INTERNATIONAL TRADE CITY, FUTIAN MARKET
Yiwu Market Profile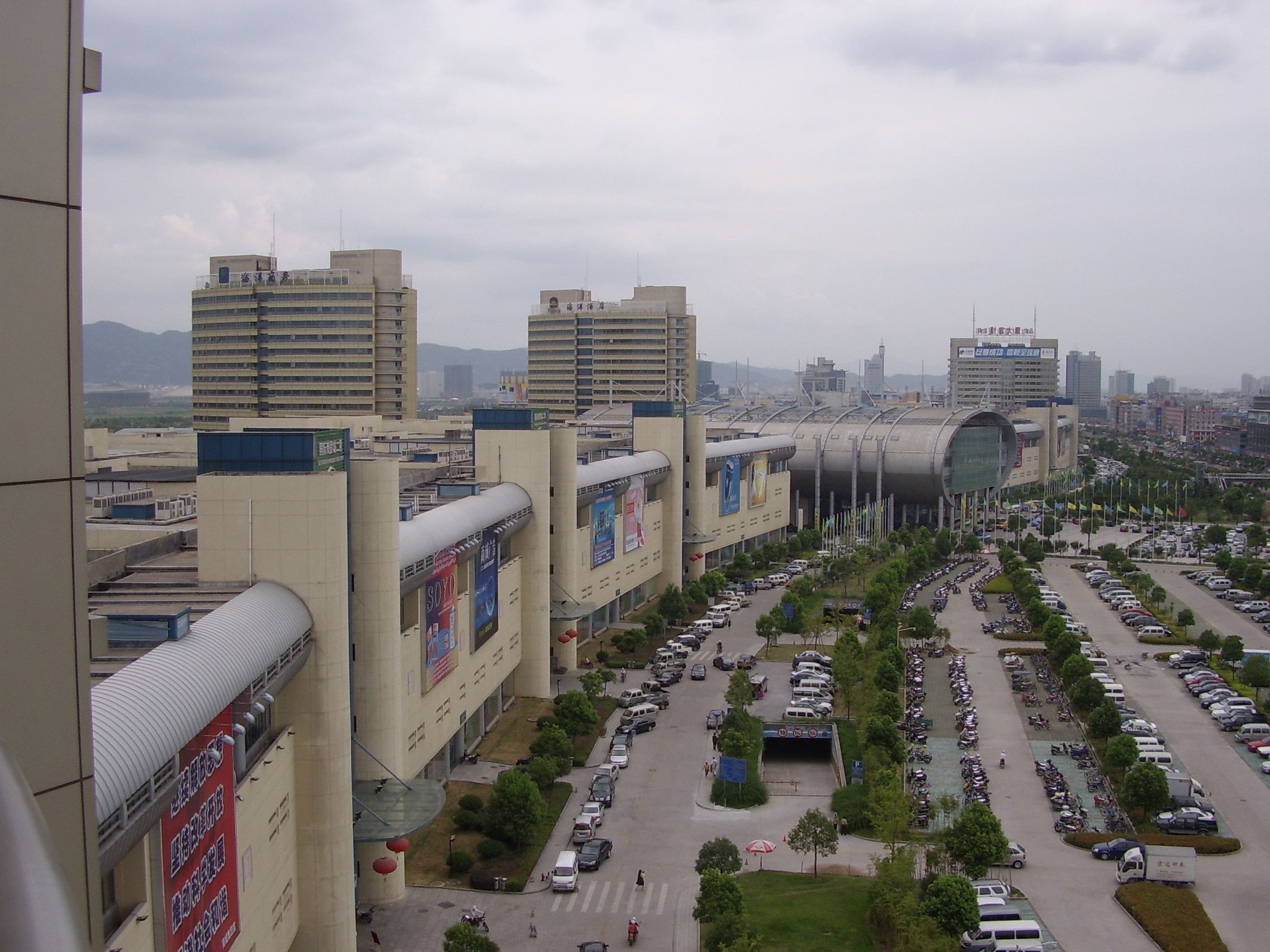 Market is the biggest characteristic and advantage of Yiwu economy. In1982, Yiwu first established a commodity market in China. After five times changing its locations and nine times expansion, now it has formed a market system consists of market matching factors such as China commodity city as the core, 11 professional markets (communication market, home appliance market, flea market, motor city, Yiwu adornment city, material market, Yiwu agricultural products city, furniture market, second-hand car market, lumber market, publications center), more than 20 professional streets, transportation, property right, and labor market. Covering an area of 2.6 million square meters, the market has more than 400,000 goods in 1901 categories among 41 industries with more than 500,000 business stands.
By the end of 2009, the turnover of Yiwu market has consecutively topped the professional market in the whole nation for 19 years. As the world's biggest daily consumer goods circulation center, exhibition center and China's important commodity export base, Yiwu China commodity market group was granted the only market titles of " Good Quality and High Creditability" and "Good Quality and Contract Observing" by AQSIQ(General Administration of Quality Supervision) SAIC (the State Administration of Industry and Commerce) respectively. On February 29, 2008, Yiwu market won the third national "gold medal": The National Market Credit Classification Regulation Demonstration Market (hereinafter referred to as "National Credit Demonstration Market").
Historical market turnover:
In 1999, the annual turnover of urban and rural fairs reached RMB18.714 billion, with a year-on-year growth of 10.3%. Among which, the turnover of China commodity city was RMB 17.535 billion, with an increasing of 14.3 %.
In 2000, the annual turnover of urban and rural fairs reached RMB21.459 billion, with a year-on-year growth of 14.7%. Among which, the turnover of China commodity city was RMB 19.299 billion, with an increasing of 10.1 %.
In 2001, the annual turnover of urban and rural fairs reached RMB24.12 billion, with a year-on-year growth of 12.4%. Among which, the turnover of China commodity city was RMB 21.2 billion, with an increasing of 9.8 %.
In 2002, the annual turnover of urban and rural fairs reached RMB26.505 billion, the turnover of China commodity city was RMB 23.00 billion with a year-on-year increasing of 9.9 % and 8.5% respectively.
In 2003, Yiwu realized commodity market turnover of RMB28.73 billion, the turnover of China commodity city was RMB24.83 billion with a year-on-year increasing of 8.4 % and 8.0% respectively.
In 2004, the turnover of China commodity city amounted to RMB26.687 billion with a year-on-year increasing of 7.49 %.
In 2005, the turnover of China commodity city amounted to RMB28.848 billion with a year-on-year increasing of 8.1 %.
In 2006, the turnover of China commodity city amounted to RMB31.5 billion with a year-on-year increasing of 9.2%.
In 2007, the turnover of China commodity city amounted to RMB34.837 billion with a year-on-year increasing of 10.58 %.
In 2008, the turnover of China commodity city amounted to RMB38.181 billion with a year-on-year increasing of 9.6 %.
In 2009, the total turnover of China commodity city was RMB 41.159 billion, with a year-on-year increasing of 7.8%, the total turnover of rural fairs was RMB 55.61 billion, with a year-on-year increasing of 12.96%, both made the highest records in the history.
In 2010, the total turnover of Yiwu market fair amounted to RMB62.116 billion, with a year-on-year increasing of 11.7%. Among which the turnover of China commodity city was RMB45.6065 billion, with a year-on-year increasing of 10.8 %. The turnover of Yiwu rural products city market amounted to RMB 2.658 billion, with a year-on-year increasing of 55.4%. The turnover of non-staple food market was RMB471.2 billion, with a year-on-year growth of 12.7%.
In January 2011, the turnover of entire Yiwu city market fair was RMB5.12866 billion, with a year-on-year increasing of 7.34%. Among which the turnover of China commodity city reached RMB 2.931 billion, with a year-on-year growth of 8.35%.
I. General overview of Yiwu market
After years of development, Yiwu market is showing obvious distinctive features:
1. Internationalized market development. One is the commodities export tends to be globalized. Yiwu market products have been exported to 212 countries and regions, the outgoing degree of the market reached over 60%. Two is the subjects of foreign trade export continues to expand. At present, Yiwu market has more than 600 overseas business representative offices stationed in Yiwu; more than 8000 foreign business representative stayed in Yiwu for commodity purchasing. The UN Refugee Agency Procurement Center, The Foreign Ministry Overseas Office Supply Department Yiwu Purchasing Information Center, Carrefour Asia Procurement HQ Yiwu office and a number of high-end business resources are gathered in Yiwu. No. 3 is the export commodities are diversified. In recent years, handicrafts, accessories, flowers, toys, cosmetics, stationery, hardware and other market advantage industries continued to be the main force of export. Self-support export proportion increases year by year. No.4 is the exporting countries transfers from the developing countries to developed countries. The European and American market exports increase rapidly. The US remains to be the leading export country in our city. The top ten export countries and regions in Yiwu are respectively the United States, The United Arab Emirates, Russia, Ukraine, Spain, Germany, South Korea, Japan, Brazil, and Panama.
2. Novelty of circulation businesses. Yiwu market organization form has developed from the traditionally market fair to the modernized, shopping-mall styled, internationalized new professional market; the market function has shifted from a single commodity trading to the development of commodity exhibition, information collection, price formation, product innovation, and other directions; The market transaction has changed to modern transaction modes of orders negotiation, e-commerce, logistics and distribution and so on from primarily the traditional way of cash, spot goods, on-the-spot trade.
3. Characterized industry development. A batch of internationally competitive goods stands out from crowd. Socks, seamless underwear and accessories and other goods take up more than 30% of the national market share. With the refinement of commodity classification, the ability to breed new featured industries is strengthened, and new industries emerge endlessly. The scale of emerging industries such as seamless underwear, leather belts, auto supplies and others start to expand. Traditional industries get upgraded through technology transformation. There are 72 newly established research and development centers which have established extensive commodity development cooperation contact with dozens of famous domestic colleges and institutions.
4. Standardized market management. Market development and service have passed the ISO9001 standard system demonstration. Industry and commerce, taxation, commodity inspection, finance and other functional departments provide comprehensive service and policy management, perfect regulation network and are committed to build the "credit markets." China commodity city was granted the only "Good Quality and High Creditability" marker by AQSIQ and the only five-star market in Zhejiang province.
5. Further perfection of foreign trade promotion system. Export-oriented economy supporting policies are being timely revised and perfected as well as implemented. Corresponding reward on the aspects of enterprises' exports expansion, overseas exhibition, talents introduction are issued. Joint meeting system of foreign economic and trade, customs, inspection and Quarantine, Banking and other departments are established. The market trade pre-warning system is constantly improved.
6. Good momentum of international logistics development. Yiwu has constructed efficient and convenient three-dimensional traffic transportation network; "inland port" function begins to emerge. There are more than 600 existing domestic freight business units. Eight of the major global 20 ocean shipping groups have set up offices in Yiwu. With the cooperation of Ningbo Port International logistics center has realized one-stop customs clearance. It also put the international container freight train into operation with the cooperation of Shanghai Harbor Office, the annual freight throughput over reaches 150 tons, daily average export is around 1,000 containers and the annual exports more than amounts to 40 TEU.
II. The effect of Yiwu market development
Market plays an important role of Yiwu's economic and social development which can be shown mainly from the following aspects:
1. Through the implementation of "Constructing the City Through the Development of Business" strategy to promote all-round prosperity of economic society. Market cultivation becomes the driving force for the all-around rapid development of Yiwu's economic society. In 2006, Yiwu's GDP reached RMB 35.2 billion, per capita GDP was RMB38, 554. Financial income was RMB4.488 billion, including local fiscal revenue RMB 2.433 billion. Urban per capita disposable income was RMB21, 576, rural residents' per capita cash income reached RMB 8,810, the yearend financial institutions all deposit balance was RMB72.1 billion and the loan balance was RMB46.5 billion.
2. Promoting the market space expansion and the development of new types of business, constructing the modern market circulation big network, promoting the nationwide commodity market development. Yiwu market has been continuously expanding the market space and developed of new market businesses. One is the expanding of the Midwest market. In recent years, Yiwu's businessman has successively set up small commodity markets in Gansu, Sichuan, Shaanxi and Shanxi as well as regional distribution centers. No.2 is the developing of international market. At present, more than 40 Yiwu enterprises have been approved by the relevant department to establish branches and offices in overseas. No.3 is the Yiwu businessmen has brought the business capital, business talents, business network to everywhere which has directly promoted commodity markets and commodities circulation industry development all over the country.
3. Strongly promoting the industry development of local Yiwu and other areas. Firstly, the continuing boom of Yiwu market has prompted the unprecedented development of Yiwu industries. Yiwu has formed 16 big advantage industries such as knitting, hosiery, ornaments and so on. Among which, the yield of ornaments takes up over 65% , the hosiery 35% and zipper over 30% of the national yields . Yiwu has won the titles of China Zipper Industry Base, China Writing Instrument Industry -Trading Base, China Cosmetics Industry Base, China Hosiery City and China Seamless Knitwear City And so on. Secondly, the massive characteristic industries in surrounding areas have got leap development due to the "window" of Yiwu market. The hardware of Winkon, small articles of daily use of Wenzhou, the leather of Haining and featured products in other areas have taken remarkable shares in Yiwu market.
4. Producing a powerful assembling function and radial force. The first is that Yiwu market has become the bridges and windows to the national market for many big manufacturers since it has attracted and gathered more than 6,000 domestic famous enterprises dealers and authorized dealers. The second is the functions of commodity information center, exhibition center and the price center has been strengthened day by day. Thousands of new products appear on Yiwu market every day.
5. Relying on its market advantages, Yiwu has successfully held the 12th Annual China Yiwu International Commodities Fair and promote the development of exhibition economy of Yiwu. China Yiwu International Commodities Fair is the third exhibition second to Canton fair and East China Fair. The Yiwu International Commodities Fair in 2006 realized the trading volume of RMB9.45 billion, including USD0.78 billion of foreign trade volume. Meanwhile, through its powerful product exhibition, proxy references, investment negotiation, information and communication and other functions, Yiwu International Commodities Fair vigorously promoted the ascension of Yiwu market.
III. The reasons for the development of Yiwu market
Retrospectively analyzed the course of the development of Yiwu market, the reasons for its success should be summarized as followings: the theme for the market development lies in keeping pace with the times, breaking new ground and making new innovation; the core superiority for market development lies in keeping the low cost in the competition; it works as the fundamental guarantee for market development to fortify the strength of bringing various industries into market regulation and standardize market operating order; and the foreign trade and export is the new growth points of market development; the digitalization and intelligence are the main means to promote the market level.
(I). The key of Yiwu market success is to combine the mechanism advantage and the cultural advantage into the first mover advantage, and to stick to market development road of Yiwu characteristic.
The success of Yiwu market lies firstly in the success of modern business culture of Zhejiang province, which accumulates rich business cultural deposits for Yiwu through hundreds years of preferring business tradition and forms the ideas of "Focusing on Credibility and Interests, Based on Industry and Commerce". It was this unique cultural gene that made Yiwu breaks through the encirclement and forms the first mover advantage in the mechanism crack of planned economy age.
At the beginning of reform and opening up, small commodities market was spontaneously formed by parts of farmers. At that time, Yiwu leaders practically made the resolute decision of opening the small commodities market and boldly put forward the "four permissions", namely, permitting farmers to engage in trade, to engage in long distance transportation for sale, to open urban and rural market and to compete through multiple channels. At the beginning of 1980s, they put forward the development strategy of "Constructing Yiwu County by Revitalizing Its Business" to establish the leading position of small commodities market in Yiwu economic development. At the beginning of 1990s, they took the lead in the implementation of separating functions of market management and operation so as to allocate resources through market and carry out macro-control by government. The first mover advantage of Yiwu market rightly lied in the combination of fully and firstly utilizing the market mechanism and its unique commercial culture.
(II). The foundation of Yiwu market's success owing to its compliance with the basic law of market development, the combination of the market allocation and policy guidance and the continuing promotion of market connotation and market grade.
The law of the market economy refers to the basic role of market in the resources allocating. For so many years, the market discipline as an "invisible hand" has played the dominant role in Yiwu market, and government only made the macro-control to safeguard the market order and offset the market defect. Whenever Yiwu market stepped into the key stages, government made some adjustments on the market development strategy timely and led it to move toward the higher level. At the initial stage of market development, government put forward the development strategy of "constructing market by revitalizing its business" to guide the resources gathering and collecting in commerce industry, which promoted the rapid rise of Yiwu market. In the interim of 1990s, aiming at the reality of unsubstantial industrial base, the municipal party committee and municipal government of Yiwu further raised the strategy of linked development in commerce and industry on the basis of "constructing market by revitalizing its business" strategy. With numerous years' cultivation, Yiwu has constructed the industrial development situation of "small wares, big industry, small enterprises and mega cluster", which supported the development and prosperity of market effectively. In recent years, with the blowout developing of Yiwu foreign trade market, the municipal party committee and municipal government of Yiwu subtly grasped the historical chances and established the strategy of constructing internationalism commerce city so as to strive for the collecting and distributing center, circulating center, exhibiting center of internationalism small commodities and forge the largest supermarket around the world. This also pointed out the correct development direction for Yiwu market development.
(III).To establish and perfect a whole set of market management and service system and to maintain the sustainable development of market are the guarantee for the rapid and long-term development of Yiwu market.
Government has established and perfected the management and service system on market. The management and service on market made by government are also reflected in the skillful using of macro-control means, doing a good job of market development planning, defining the market management policy and timely carrying out the market layout adjustment except those managements made by its law-enforcing departments such as industrial and commercial departments, tax administration departments and quality inspecting departments. For more than 20 years, with many times of market layout adjustments, the layout of market industry has already been normalized and rationalized continually.
The management and service system of the subject of market has been established and perfected. The construction, fostering, development, operation and property management on various markets were carried out by professional proprietors. The proprietors attached great importance to the market hardware and supporting construction, perfected the supporting service, improved market circumstances continually and increased market grade gradually.
Well-developed, perfect and assorted service system has been established. Through various forms such as organizing the specialty street, offering transportation, information, catering, lodging, fund squaring-up and foreign trade agency, government provided services for market and promoted the operation and development of market.
(IV). Yiwu government is dedicated to forge "Learning-Oriented Market" so as to continually improve the whole quality of the subject of market and increase the market ability of competition.
Yiwu government listed the creation of the learning city and promotion "Educated Farmers" as the key work of the city. The municipal government operated the free training classes such business English, foreign economy and trade knowledge and marketing management; as a result, there were more than 15,000 people taking part in the free training activities. The market proprietors have also worked out the operators' admittance training system aiming to develop the integrity and honesty education, morality education and to guide operators with polite service and civilized trading.
Contact us to talk with your China agent now!
Nick Bryant, www.yourchinagent.com Sourcing, purchasing, exporting, shipping, business consulting…
Mobile & WHATS APP: +86 138 589 41517...
Email: nickbriant@yourchinagent.com
Skype: squall660
CHINA AGENT, BUYING AGENT, SOURCING AGENT, PURCHASING AGENT, YIWU AGENT, YIWU MARKET, CHINA WHOLESALE MARKET, CHINA COMMODITY MARKET, BUY FROM CHINA, TRADE AGENT, EXPORT AGENT, SHIPPING AGENT, CHINA DIRECTORY, CHINA COMODITY CITY, CHINA INTERNATIONAL TRADE CITY, FUTIAN MARKET