Yiwu Ranked First among the Most Active 25 Cross-border E-commerce Entrepreneurship Counties (Cities) in 2016
Share
From

Yiwu.gov.cn
publisher

Riona Lee
Issue Time

2017-03-31
Summary
CHINA AGENT, BUYING AGENT, SOURCING AGENT, PURCHASING AGENT, YIWU AGENT, YIWU MARKET, CHINA WHOLESALE MARKET, CHINA COMMODITY MARKET, BUY FROM CHINA, TRADE AGENT, EXPORT AGENT, SHIPPING AGENT, CHINA DIRECTORY, CHINA COMODITY CITY, CHINA INTERNATIONAL TRADE CITY, FUTIAN MARKET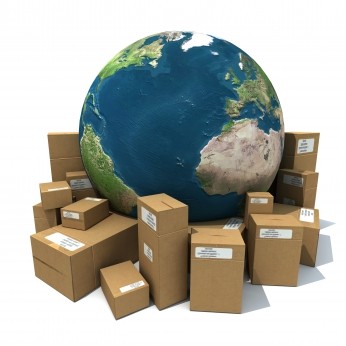 A few days ago, AliResearch released the Most Active 25 Cross-border E-commerce Entrepreneurship Counties (Cities) in 2016, and Yiwu ranked first among the 25 counties (cities), followed by Yongkang, Yuyao, Anping, Wuyi, and so on.
Judged geographically, among the most active 25 cross-border e-commerce entrepreneurship counties (cities) in 2016 released, 15 were in Zhejiang, 4 in Jiangsu, 3 in Hebei, 2 in Fujian, and 1 in Shandong, and all of them were mainly located in the eastern coastal areas. Jinhua and Wenzhou occupied 4 seats in the 25 counties (cities) respectively, and Ningbo occupied 3 seats, making them the areas where cross-border e-commerce was most active.
Through analysis on the cases of active cross-border e-commerce entrepreneurship, it could be found that the most important key factor was industrial base -- the counties (cities) on the list tended to have one or more competitive industrial clusters, e.g., Yiwu's ornaments and Yongkang's hardware. The next key factor was human resources: the counties and cities having foreign trade traditions gathered a large batch of foreign trade talents, who constituted the main force of cross-border e-commerce. The third factor was the service system for cross-border e-commerce: in Yiwu, Zhangjiagang, etc., revolving around cross-border logistics, customs clearance, training, and so forth, a relatively well-established service system had been formed, which supported the convenient cross-border e-commerce of e-businessmen and also attracted the entrepreneurs from other regions.
Contact us to talk with your China agent now!
Nick Bryant
ICTC Imp. & Exp. Co., Limited.
Your China Agent! ...
www.yourchinagent.com
Sourcing, purchasing, exporting, shipping, business consulting…
Mobile & WHATS APP: +86 138 589 41517
Email: nickbriant@yourchinagent.com
Skype: squall660
Facebook: www.facebook.com/yourchinagent
LinkedIn: cn.linkedin.com/in/nick-bryant-81902536
Twitter: NickBry78073751
A partner of NEXUS GOLD (Israel), DMG Sp. z o.o. (Poland), CHATZIELENIS S.A. (Greece) ...
Add: No. 52, North Jinlin RD, Niansanli Industrial Park, Yiwu, 322000, China.
Tel.: +86 579 86811517 Fax: +86 579 85268674
CHINA AGENT, BUYING AGENT, SOURCING AGENT, PURCHASING AGENT, YIWU AGENT, YIWU MARKET, CHINA WHOLESALE MARKET, CHINA COMMODITY MARKET, BUY FROM CHINA, TRADE AGENT, EXPORT AGENT, SHIPPING AGENT, CHINA DIRECTORY, CHINA COMODITY CITY, CHINA INTERNATIONAL TRADE CITY, FUTIAN MARKET, AMAZON PRODUCT SOURCE, EBAY PRODUCT SOURCE