China Yiwu Stationery & Gifts Exposition 2018 Opened
Share
Issue Time

2018-07-05
Summary
Yiwu market, the biggest wholesale market in China, source from China, buy from China.
The "Intelligence Gathered from the World, Cultures Gathered for the Future" China Yiwu Stationery & Gifts Exposition 2018 was opened at the Yiwu International Expo Center this morning (on June 3). The Exposition is jointly sponsored by the China Stationery & Sporting Goods Association and the China Writing Instrument Association, co-sponsored by Zhejiang China Commodities City Group Co., Ltd., and undertaken by the Yiwu Association of Stationery Industry.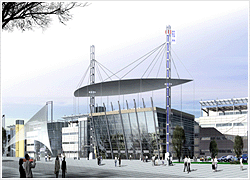 The Exposition this year focuses on innovations in product, model, and marketing and attracts many celebrities in the industry. It is set with a total of 1,925 international standard booths and participated in by 312 domestic stationery exhibitors of well-known brands. The successful holding of the First China Yiwu Stationery & Gifts Exposition and the unprecedentedly grand scale of the "Night of Global Stationery Practitioners" carried out during that period and participated in by 5,000 people made the exposition receive a warm response in the industry, so the Exposition this year is expected to be visited by 40 -- 50 thousand person times of merchants. The Yiwu Association of Stationery Industry will also participate together with more than 40 domestic and foreign stationery industry associations and over 30 stationery wholesale markets.
THE LARGEST
WHOLESALE MARKET IN CHINA, SOURCING AGENT
,
PURCHASING AGENT